reading and spelling
Specialist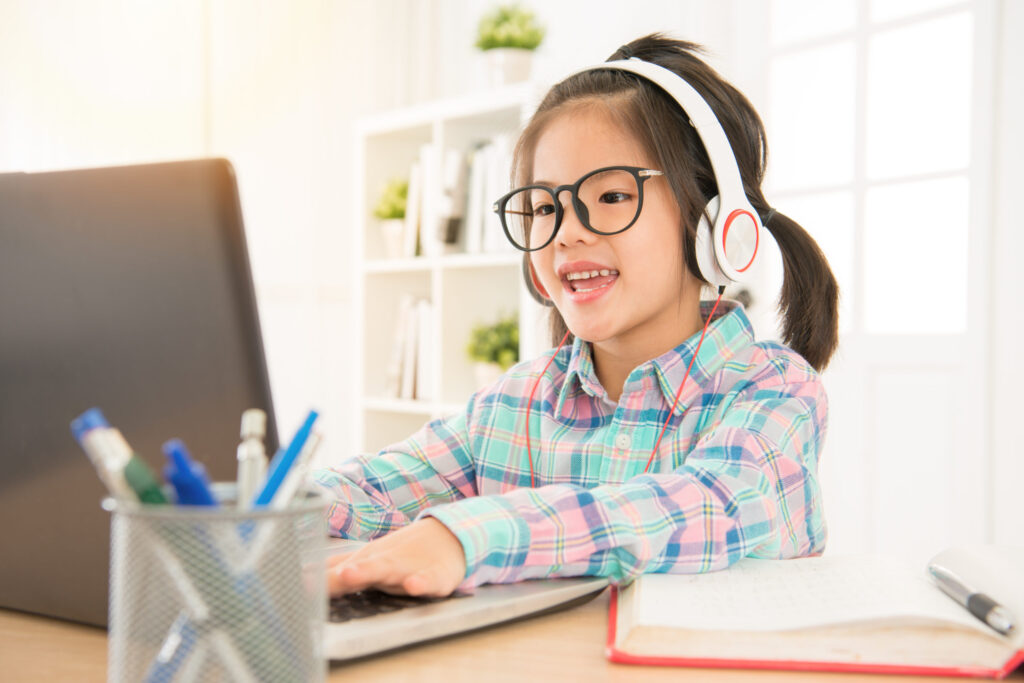 Intensive, one on one, online tutoring using the Barton Reading and Spelling System®
An Orton-Gillingham Influenced Simultaneously Multisensory Explicit and Systematic Phonics Program

Wish I had this sooner!
"My husband and I have been very grateful for Alex and his tutoring methods with our children. Three of our boys have struggled significantly with learning how to read. It wasn't until our oldest son started the Barton method with Alex that we felt like he might finally learn. I had tried different programs with him, and all to no avail. There just seemed to be a blockage, and I felt like it was my fault. As I have observed my son sitting through Alex's tutoring sessions, I have begun to realize that there is a whole other level of learning how to read that I couldn't begin to teach! …and our son was catching on! It has been a long road, because he began the method late. I wish I had known about Barton when he was 6 or 7! But now we have our two younger boys in the program as well, and they are all learning the rules and getting more confident about reading. I love how the tutoring sessions relieve me of of the mental burden of teaching the kids how to read. Plus it gives me more time to school my other boys.
Alex is kind and patient with the kids, yet possesses the ability to stay on track with the lessons at the same time… something I'm still trying to learn as a homeschool mom!"
Lolly
Homeschooling Mom

We thank our lucky stars that we met Alexander!
"Alexander is a very professional English tutor and the Barton method is fantastic. He is very patient, very friendly, and our son just LOVED working with him and keeps saying that Alexander is the BEST!!! Thank you for all of your hard work Alex. God bless."
Mrs. Gubezskis
Homeschool Mom

Tutoring was our solution
"We have been very pleased with our experience with Alexander Young and his Step Forward Tutoring. Alex is tutoring our daughter online and when she heard that I was going to write a review, she said, "Make sure it is a very good one, mom!"
Having experienced dyslexia himself, and overcoming the challenges, Alex understands the insecurities of his students. He does a great job of putting them at ease with their own struggles.
After years of struggle with every single learning to read method I have tried, my daughter is happy. She says that this is fun and that Alex explains things in ways that are easy to understand. As soon as one lesson is done, she is looking forward to the next. And more importantly, she now has hope that she really can learn to read well."
I think that the Barton Reading and Spelling System is an excellent program. And I highly recommend Alexander Young as a tutor. If you are looking for a solution, I encourage you to consider Step Forward Tutoring as the answer."
Misty
Homeschooling mother of 9

That was fun!
"Alex explains things in ways that are easy to understand."
"It felt very short. We just started and then it was over."
"It didn't even hurt my head!"
"Parts were easy and parts were hard. Not too hard, though. Just hard enough."
Lizzie
a student, after first lesson, age 12

Specific to my needs
"Alexander is a gifted tutor and made his instructions specific to my learning style. The Barton courses addressed struggles I was having due to my dyslexia and provided tools for me, with both reading proficiency and spelling. Alexander was wonderful at guiding me through the entire course and I will always be grateful for his expertise and encouragement."
Harrison
a student, age 19

Mr. Young is nice
"I like really how Mr. Young is super patient and stuff. And he's super kind. And then he's like… super nice to everybody. I really want to meet him in person."
Stevie
a student, age 7

I like tutoring more than I expected
"I look forward to doing my lessons with Alex because he is easy to work with and it's not at all embarrassing like I thought it would of been. We work hard and also enjoy talking about different things, like the animals on our family farm."
Matthew
a student, age 13

I like Mr. Young
"I like how Mr. Young is very nice to me. I like how Mr. Young let's me type words in. That's really fun. I like how he shows me animals online when I need a break."
Charlie
a student, age 8

Great teacher
"Alex is very fun, nice, and patient with me. I like Alex as my tutor because he explains things so well and we have a good time while we do it."
Sam
a student, age 11

Alexander turned around reading for my son
"Alex is not only a brilliant young man, but he relates incredibly well with my son… who previously HATED reading lessons!!!
Alex does a great job of putting him at ease because of his own experience with dyslexia, and our son has been more motivated and excited about his improvement in an area that previously felt overwhelming.
It is obvious to see that we have been extremely pleased with Alexander's interactive tutoring of our son.
His purposeful way of engaging makes the lessons more interesting, so we enthusiastically recommend Alex's services as a knowledgeable and relational tutor… helping students overcome their struggles with reading and spelling!"
Dan
Homeschool Father of 5

Alexander is a very gifted teacher
"I have had the privilege of seeing Alex teach in various contexts. He is engaging and articulate in his ability to communicate content of various types. He takes a genuine interest in his students and builds confidence in them to give them every opportunity for success."
Ellen
Homeschool Mom

Alex really cares
"I've been taking lessons from Alex for one and a half years. I really appreciate when I am grumpy and am having a bad day, he is very encouraging. And he will stop and make the screen go blank, and ask me what is wrong. I like how he always asks me how my week has been, at the beginning of my lessons. One of the most helpful things I have learned is how to break down the words I am reading and slow down so I can read them correctly. I feel more confident about tackling bigger and more confusing words. And over all Alex is a really nice guy."
Titus
a student, age 12